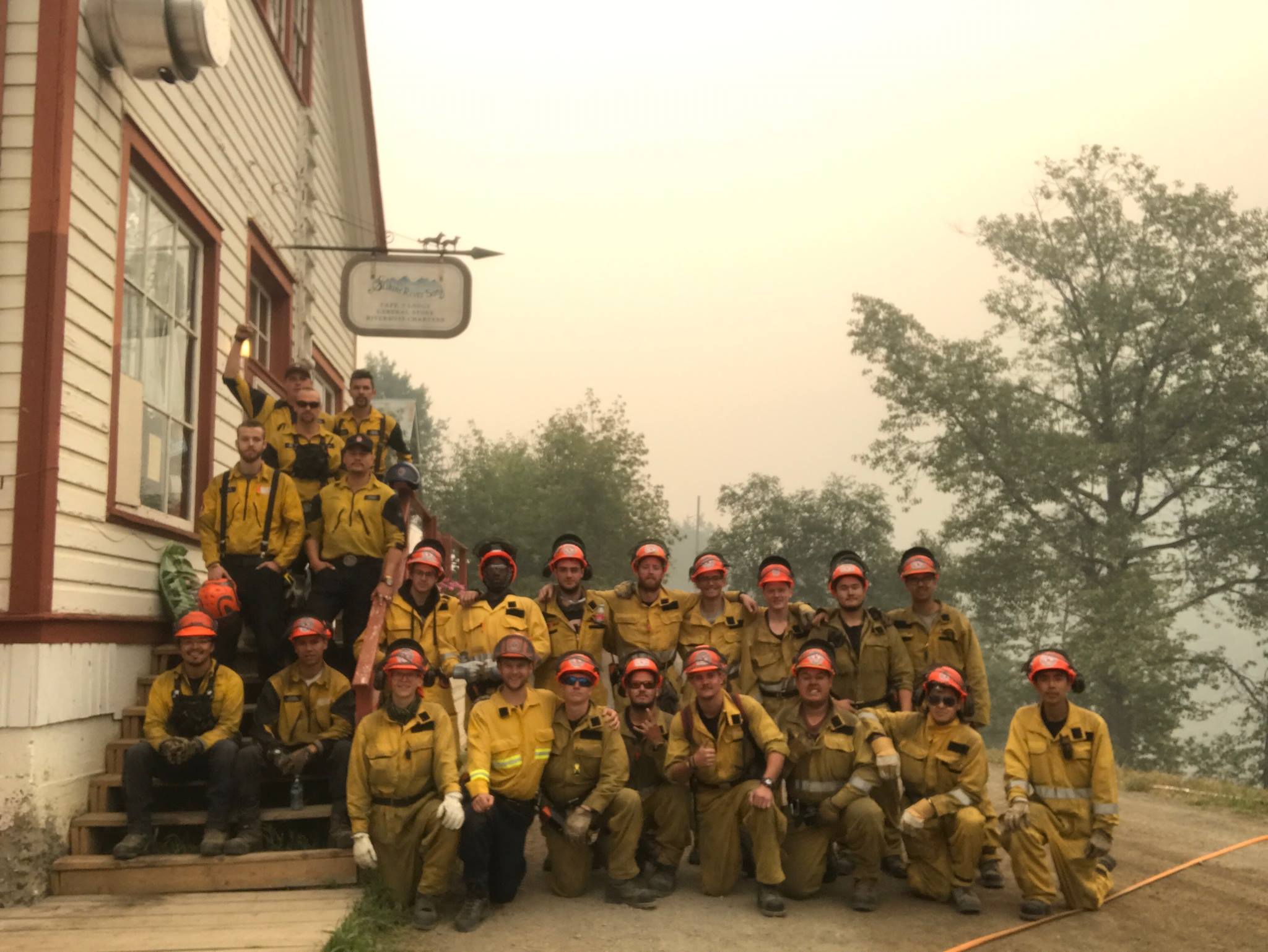 YFNW was founded in 2018 to advocate for wage equity amongst Yukon firefighting crews and better access to training for Indigenous firefighters. In 2019 we won the Aurora Prize for northern innovation and excellence.
By incorporating the four pillars of financial literacy, diversity training, traditional land-based healing, and traditional land management into all our training programs, YFNW is forging the future leaders of the Yukon.
Our Beat the Heat bootcamp has trained and certified more than 250 wildland firefighters and our Warrior Program, teaching employment skills to Yukon youth, has over 50 graduates. To date we have nine Initial Attack wildfire crews in seven Yukon communities, and one 20-person Skookum Unit Crew
By investing in Yukon youth we are not just supporting individuals, we are building the capacity for resilience in Yukon communities.
YFNW is a dynamic and growing emergency relief organization that will continue protecting our land and the people on it. The Yukon's future is bright, and we will be there.
For more information please contact admin@yfnw.ca
Current Graduates of the Warrior Program
Percentage of Youth YFNW Employees
Firefighters Trained Through Beat The Heat
Personnel Employed by YFNW In 2020
Initial Attack Teams Deployed In 7 First Nation Communities
Percentage of Indigenous Beat The Heat Instructors

Yukon Laureate winners of the Artic Inspiration Prize in 2019
The Arctic Inspiration Prize is by the North and for the North and is a community of people and groups, including Indigenous organizations, academia, governments, non-governmental organizations, industry, philanthropy, media and arts and culture organizations, who share a common goal: to recognize northern innovation and excellence and encourage teamwork for the betterment of life in Canada's North.